News — photo prints
Posted by Priyanka Acharya on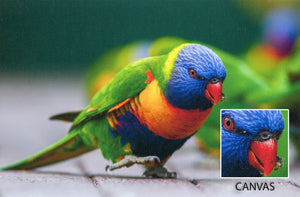 If you've printed photos before, you probably already know the difference between matte and glossy finish. But if you ever want to print an enlargement, a portfolio, or an artwork, it would be good to know what options you have for the photo paper, and which is most suitable for your preferences.
Posted by Priyanka Acharya on
Prints don't suffer from hard drive failures.
Technology has its limits, and it can be the simple solutions that are most reliable. Imagine losing all your child's baby photos to a hard drive failure or computer virus, and realizing you never printed any and have no way to get them back? At Konica Color Lab we've had many customers who in this way have lost photos of loved ones who are no more. That's why your most valued images should always have a hard copy stored carefully.